MedQ is a smart platform that helps healthcare professionals complete assessments using a three-step process: Select-Send-Analyse. It is designed for clinics to transition from paper assessments to remote patient monitoring.
Sign up - it's free
I'm a patient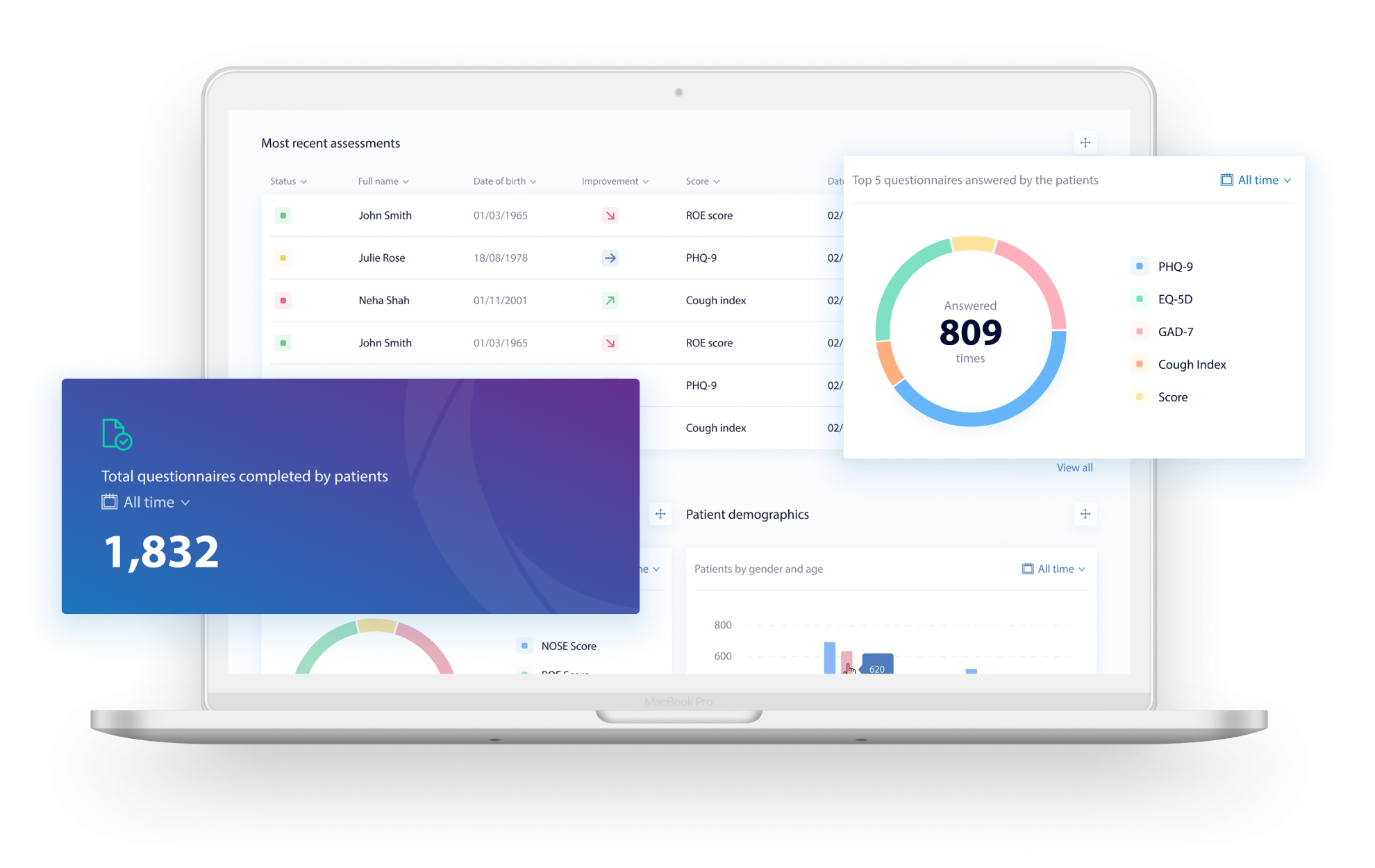 MAIN FEATURES
Analyse your data
Track patient progress and compare the results
Use data for annual appraisals or revalidation
Inform Care Quality Commission inspection
Promote your service by demonstrating your own results
MAIN FEATURES
Engage your patients
Improve patient experience
Increase patient compliance and uptake
Complete assessments together with patients
Send assessments to patients to complete remotely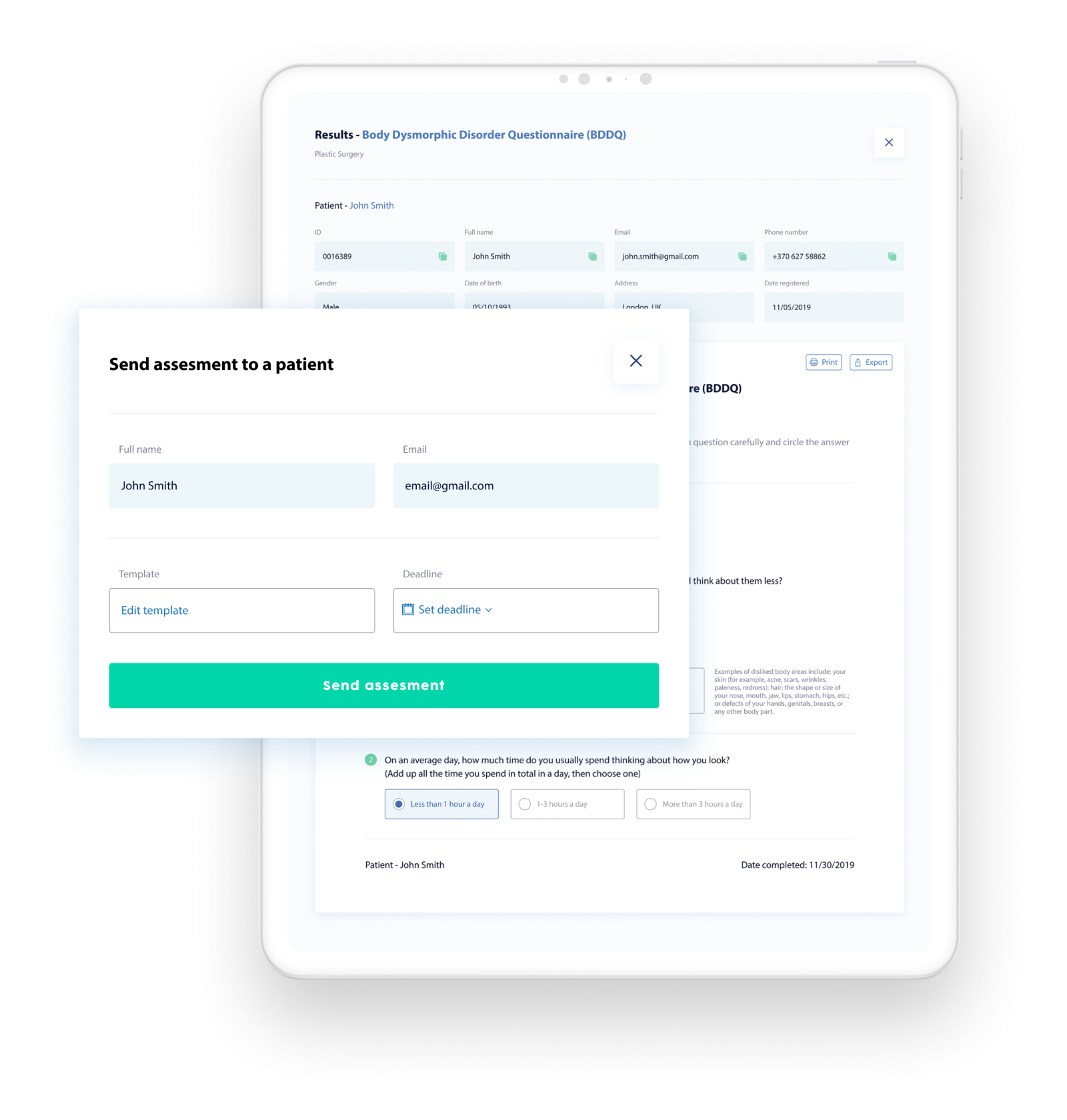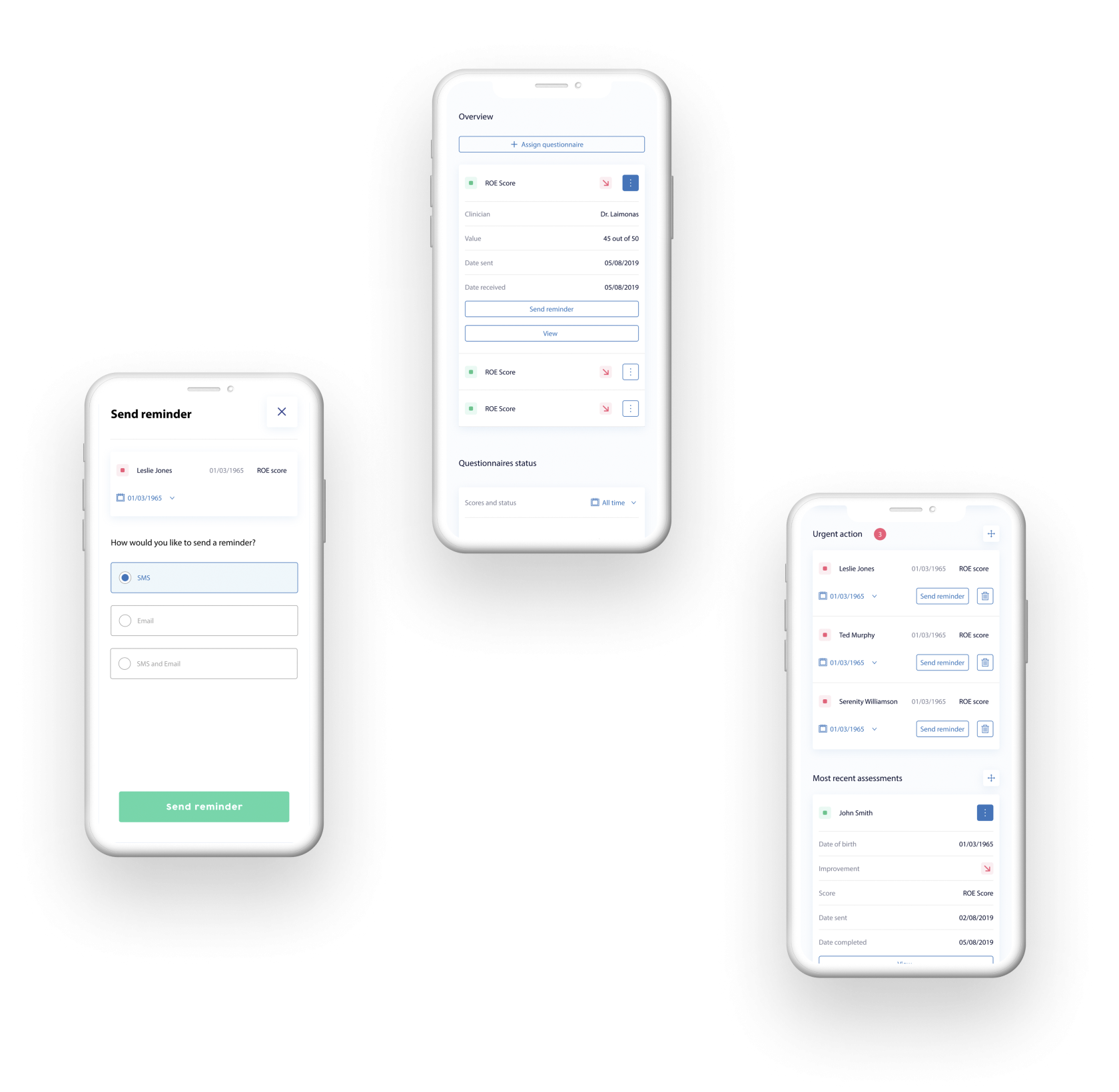 MAIN FEATURES
Improve efficiency
Send reminders with one click
Automate repeated assessments
Save administrative time
Save paper and printer toner
Reduce medical error

Secure
Easy to set up, secure and GDPR compliant

Time saving
Forget about printing, scanning and manually inputting scores

Cost-effective
No printing, no hardware investment

Accurate
Consistent scores provided at the click of a button

Higher uptake
Increased patient uptake of assessments
The introduction of MedQ has been revolutionary to our clinic. It is a very user-friendly and simple platform which requires no formal training to use. The functions are intuitive and it is possible to send a series of PROMs in the future at the click of a button.
I have been very impressed with MedQ's digital and disruptive technology and see it as an essential and integral part of modern practice.
London ENT Clinic
MedQ has been able to create questionnaires specific to our clinic so I don't have to use paper copies. I get the relevant information I need prior to meeting my physiotherapy clients and it makes my life a lot easier.
The team are easy to deal with, very responsive and happy to assist. Overall my experience is very positive and I would highly recommend MedQ.
Post Op Home Physio
MedQ has been our best investment this year. It's very handy as we can find all assessments in one place.
MedQ has also allowed us to show our clients their progress in real time. As a therapist and director, I have seen first-hand the impact it makes on our clients when they have the before and after data for their own progress. Thank you MedQ team!
Restoration Therapy and Being You Therapy services.